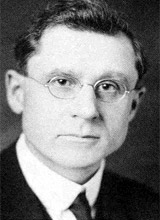 ✩  ?
† 22 de Dezembro de 1961
Cargo:
Mandato:
1907-1922
Sucessor:
Principais Feitos:
Pr. Milton E. Kern, foi eleito em 1907, o primeiro Líder do Departamento MV da Associação Geral, e Matilda Eridcson como secretária. No verão do mesmo ano, cerca de duzentos obreiros se reuniram em Mount Vernon, Ohio (USA), para uma convenção de jovens, a fim de escolher um nome para o departamento e preparar outras recomendações.
Ad blocker interference detected!
Wikia is a free-to-use site that makes money from advertising. We have a modified experience for viewers using ad blockers

Wikia is not accessible if you've made further modifications. Remove the custom ad blocker rule(s) and the page will load as expected.