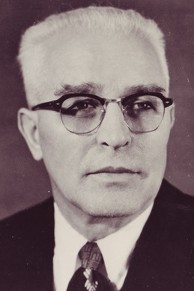 ✩ 20 de outubro de 1896
† 28 de outubro de 1983
Cargo:
Mandato:
1954-1966
Antecessor:
Sucessor:
Ruben Richard Figuhr foi o 15º presidente da Conferência Geral da Igreja Adventista do Sétimo Dia. Ele nasceu em Superior, Wisconsin, EUA, em 20 de Outubro de 1896. Ele atuou como presidente da igreja entre os anos de 1954 e 1966. Casou-se com May Belle Holt. Figuhr morreu em Napa, Califórnia, em 28 de outubro de 1983.
Ad blocker interference detected!
Wikia is a free-to-use site that makes money from advertising. We have a modified experience for viewers using ad blockers

Wikia is not accessible if you've made further modifications. Remove the custom ad blocker rule(s) and the page will load as expected.