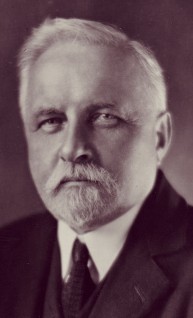 ✩ 1865
† 1952
Cargo:
Mandato:
1922-1930
Antecessor:
Sucessor:
William Ambrose Spicer (1865-1952) foi um pastor da Igreja Adventista do Sétimo Dia e presidente da Conferência Geral dos Adventistas do Sétimo Dia. Ele nasceu 19 de dezembro de 1865 em Freeborn, Minnesota, EUA. Spicer trabalhou para a igreja no Estados Unidos, Inglaterra e Índia, onde foi fundado o Colégio Spicer, em sua homenagem. Ele atuou como Secretário da Conferência Geral durante a presidência de A. G. Daniells.
Ad blocker interference detected!
Wikia is a free-to-use site that makes money from advertising. We have a modified experience for viewers using ad blockers

Wikia is not accessible if you've made further modifications. Remove the custom ad blocker rule(s) and the page will load as expected.